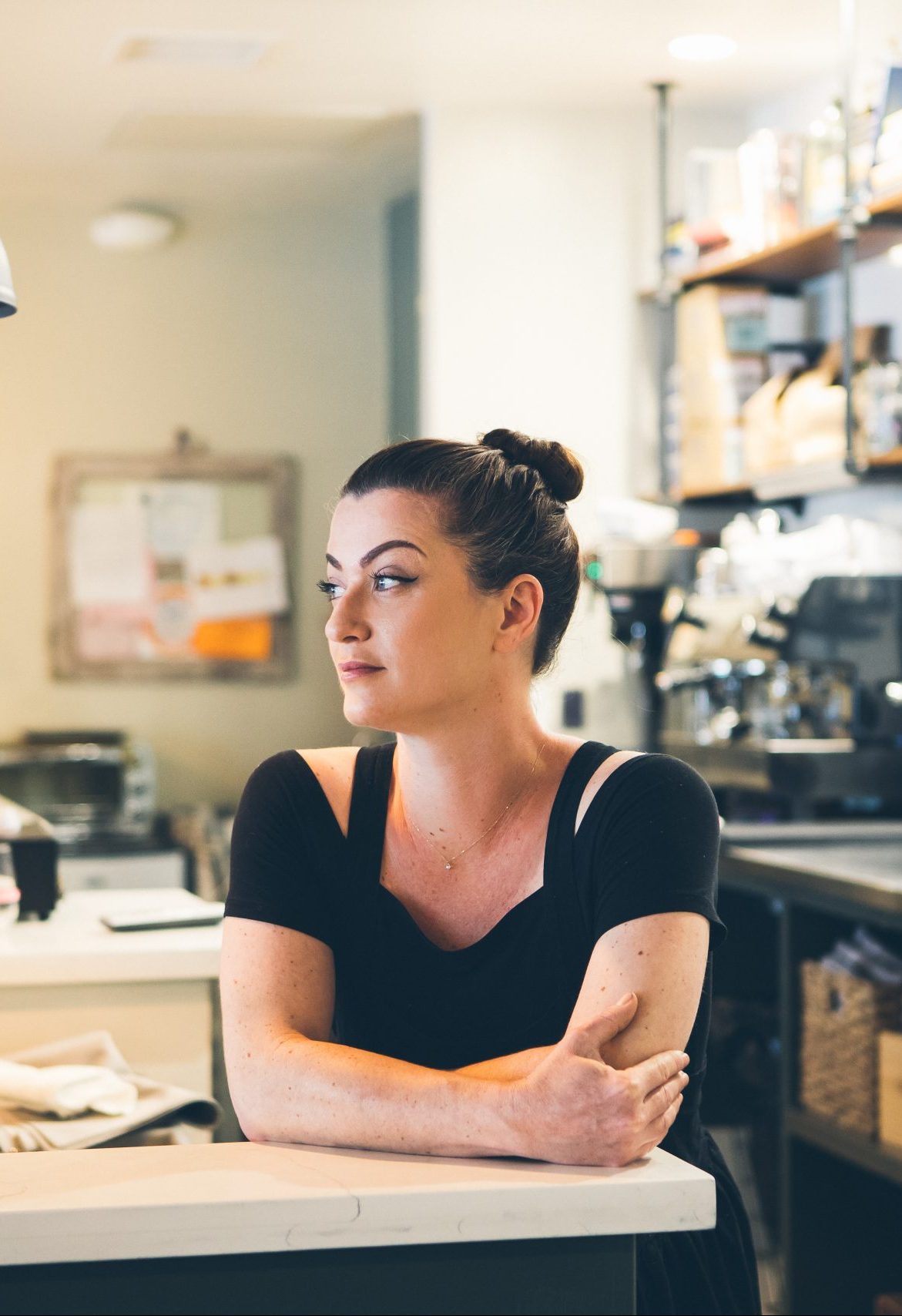 And on to the next hurdle …
My landlord is trying to evict me and I need your help …
As I'm typing this, I'm sitting in my office sipping a glass of wine, the dining room is coming to life with the evening's dinner service and I can hear the beautiful music of pots and pans in the kitchen married to the soft noise of laughter echoing through the dining room. This is truly everything I ever dreamed my life would look like.
The last year has been a year or growth and change… and for me personally I was tested and pushed beyond some of what I thought were my own limits and just like a caterpillar has to be wrapped in the darkness of a cocoon before she emerges in all her glory, Maison came out more beautiful than I could have ever imagined, even through the worries and fears that 2020 cast upon us all.
The world has just begun to show signs of new life, like the first flowers of spring emerging…. faint memories of what life was like before masks frolicking through our minds, before the shadow of COVID that has loomed over us for so long. I thought that there would be room to take a pause, room to breathe. I couldn't be more wrong.
I've told some of you in passing what's going on at Maison and have decided that it's time to share it with each of you. I know that the furrow on my brow has been present more days than not and perhaps this email will explain why. You've all stood beside me in each of the storms that have passed through our four walls and I'm here once again with humble gratitude as we weather one more season.
It was almost exactly a year ago that I sent out our email welcoming each of you back to Maison to experience our new garden outdoor seating. For the last year you have all been a part of our growth, watching the changes take place little by little. From the first steps of dining outside last June… with the garden wall and hanging lights… to the addition of the garage doors allowing me to extend the patio indoors, to the final addition of the market striped awnings that for the first time have allowed Maison to be seen from the highway. The garden has become so much a part of Maison that it's hard to imagine that it wasn't there from the beginning.
It's funny to think that it took a pandemic for me to finally see the beauty of the sidewalk that was sitting there the whole time. While many restaurants have taken to pop up tents on the curbs, or makeshift dining rooms in parking spaces… in compliance with both State and Local laws, we were able to convert what we had all along, making it not only functional but also a beautiful addition and truly allowed us to stay open and continue to serve each of you.
This newest storm has come crashing down on me hard. A few weeks ago, on a Monday, I looked up and saw papers taped all over the face of Maison, my landlord is trying to evict me from the shopping plaza, he claims that our outdoor dining is breaking my lease agreement and unless I completely remove the garden seating (that he approved), he will take legal actions to evict us.
When I first read the letter, my blood boiled at the unfairness of it all. How could he do this? He approved the outdoor seating, he approved the garage doors so much that he actually paid for half of their installation, he approved the awning! While many of the businesses in our plaza were closed through months of the pandemic, Maison's doors stayed open, we paid full rent on time each month, how can he now try to tear apart the very addition that he approved and the addition that has allowed us to move forward when everything else in the world seemed to be moving backward.
The reality for the industry that I love with all my heart is that outdoor seating is not going anywhere anytime soon. Laguna beach has announced that they will be running a study on permanently turning Forest Avenue into a promenade for pedestrians and outdoor dining. If you take a drive up and down the coast, you'll see that every restaurant has expanded to the sidewalk or parking lot. Those fixtures are not going away. Half of Del Mar in San Clemente is sprinkled with the little pop-up tents and fences of restaurants trying, fighting, giving everything they have to stay open. Los Angeles is working on a permanent solution to allow restaurants to have outdoor dining where once there was none. On June 3rd the Governor announced that he would be extending until at least the end of the year the temporary outdoor permits that have barely allowed many of my brothers and sisters in our industry to scrape by.
My Heart Aches.
I've hired an attorney. My attorney spoke to the Landlord's attorney thinking that there had to be some reasonable explanation. Some compromise would allow us to continue to utilize the outdoor space. We still have so many guests that are only willing or able to sit outdoors, how can I turn my back on them? The landlord's attorney made it clear, he would not budge and would continue legal actions to remove Maison from his plaza unless the garden seating is completely removed, potted plants and all, he even said he would be willing to terminate my lease and forgo the eviction if I vacate the premises by the end of this month, that would leave my 32 employees jobless, that would tear apart the very dreams and foundation that Maison was built upon, family.
I'm not sure why he is doing this… why he is trying to push out the very business that has brought new life to his old shopping plaza… he never assumed that Maison would flourish, never assumed that the community would embrace this single mom and her vision to bring organic food to a goofy little shopping center. He underestimated the power of faith, determination, and passion, he underestimated all of us and the love we have for what Maison has become. But now he wants me out and is taking strong measures to get there.
So now I sit here looking at my options and forcing myself to remember that Maison is not these four walls, but it's each of you, it's my incredible team, it's a heartbeat that will continue to thrive, Maison is not a building.
When I was a young girl, I always held strong that one day I would own my own restaurant, that I would spend my days and my nights dancing around the dining room and singing off-key in the kitchen. I never doubted that it would come to fruition at some point, not knowing when or how. As a single mom raising two boys on my own it seemed that money was always tight but the boys never wanted for anything. If we needed more money, I would pick up some random side job. My goal was always to raise the boys with a strong work ethic and the desire to achieve great things. Watching Maison come to life has truly been a dream come true, and the relationships and friendships that have been created inside these four walls leave me in awe at the beauty that we have created. Again, I have to pinch myself and remember it's not the walls that count but the laughter and memories we've created together.
I have three options …
1. I can take the landlord to court and battle out his unreasonable requests to remove the very additions that he not only approved but contributed to and the very additions that have allowed us to move forward.
2. I can find a new home for Maison, one that will continue to grow and thrive and become your new home away from home. One where the neighbors won't be angry that there are new people coming into the shopping center, one where my neighbors won't be sending videos of my guests waiting for their tables (yes, sadly this has become my reality) … one where the desire to laugh, love and serve each of you can be the thoughts that fill my heart and my mind instead of the ominous court battle ahead.
3. I can comply and completely remove the garden seating, the plants and once again return to indoor dining that is still not at full capacity… losing a little piece of the magic we've created together, although it doesn't seem like that will stop the landlord from his ongoing desire to remove Maison from his plaza.
I'm asking for your support, your prayers, and asking that the community help see Maison through this new storm.
Asking for financial assistance is humbling and new for me, I've always been a "do it myself" kind of person, from the time I was 15 years old and moved out I was independent and worked full time to make a living. I've never taken handouts or wanted to be given something I didn't earn… this is a foreign land to me. But I need your help now more than ever. I'm setting up a go fund me page to assist with the legal fees that will come out of taking this battle to court and potentially help support my team while we find a new location to renovate and make our new home.
If relocating Maison becomes the only option then the funds will also be used to continue to support and employ my team through the transition and assist in both the legal fees and the cost of moving. The fact that each of my employees could have easily jumped on the unemployment bandwagon instead of showing up every day just shows you the character and faith that they have in Maison and in turn in each of you. They will stay busy and will help me and continue to work beside me whether it be by packing up what is left in this building to painting walls in our new home. Any additional funds not used for legal fees or relocation will be donated to charities and foundations that I am passionate about, Laura's House, Orange County Rescue Mission, and St. Jude's Children's Research Hospital. These are three foundations whose goals and visions are selfless and ones that I am proud to support.
From the bottom of my heart thank you. Thank you for being a part of my family, for showing up and allowing my team to serve you.