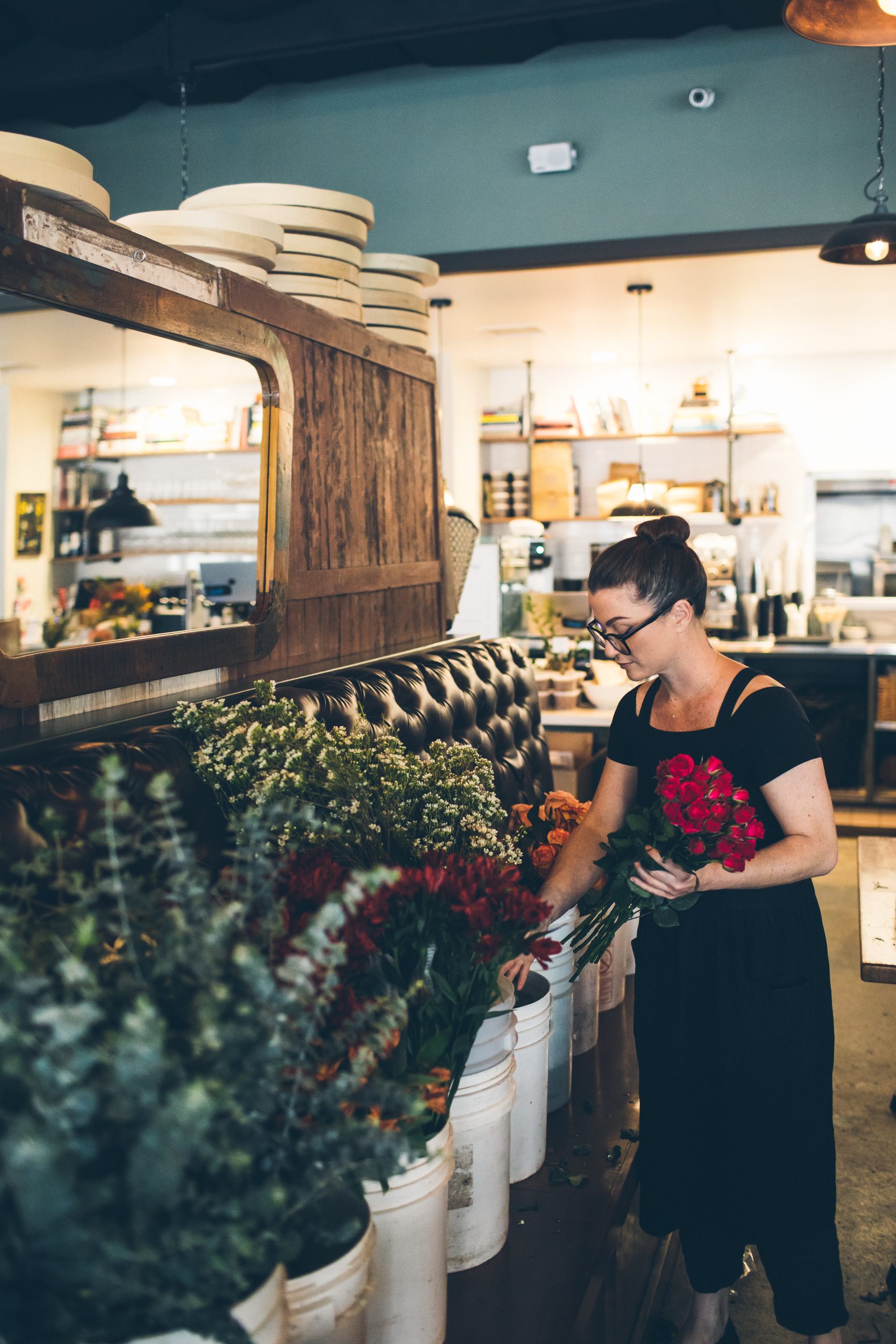 Mother …
"To describe my mother would be to write about a hurricane in its perfect power." -Maya Angelou
Dear Maison Family,
Sometimes I think to myself after a long day, 18 hours on my feet, nonstop moving and putting the puzzle pieces together… what other profession could I have had where I would be as fulfilled as I am with what I get to do every day. The hard long days have never once fazed me into thinking I chose the wrong path, but every once in a while, I ponder the notion of what else I could have been.
It dawned on me the other night that I truly believe the only other "job" I could have had where I would be just as satisfied with my life would have been if I had been given the opportunity to continue to be a stay-at-home mom, like I was when the boys were both little. I thrived at it, a different dance than my current one, but one where every moment of the day your time and life are dedicated to watching the growth and happiness of those around you. If my teenage marriage hadn't ended, if there hadn't been that need to provide and build and create a life for my boys… then there is a good chance that Maison would have never been…
When I thought about that, it made me realize that although I may not be your classic "stay at home" mom, my job certainly lines up with the endless work of those that are strong enough, brave enough and loving enough to carry that title…. "mom" in general means that your days, your moments, your care are no longer your own, from the second that your child is born, a switch in your heart and brain is turned on and your life is no longer about you but about the life and well-being of those that you now carry under your wings.
Being a restaurant mom is just as tiresome and yet at the same time, just as rewarding. From watching my senior high school employees graduate last year (in one of the weirdest graduations of all our lives) to now them one by one leaving me for college and crying just as if they were my own. To having our first Maison baby born last year, and getting to see little Obi growing and thriving in his mother's care. Breakups, moral support both in their triumphs and their struggles, the team that I get to be work mom to never cease to amaze and bless me. Just like in motherhood… the minutes can be long but the years are flying by much too fast. I love these work kids endlessly and am so grateful to work beside them.
With Mother's Day around the corner, I can't help but want to salute and embrace each of you moms, for the trials of the last year with fear of homeschooling and trying to sort out life as the house was suddenly getting torn apart by the children being home 24/7, to the unexpected moments that made your heart ache wishing for the time with your babies to never end. To the moms, like me that have sent your kids off to college, the worrisome nights are only outweighed by the incredible sense of pride we have found in our children turning into adults. To the moms juggling a baby in a car seat while their toddlers run around like little tyrant drunken pirates… you'll look back in years and laugh with the memories as a gentle tear rolls down your cheek remembering all the time you didn't know how you'd make it through. You will make it through though, the strength in each movement a mother makes is powerful and the impact you place in the mind of your children will live with them well into their adult years.
The moments that make you sigh, the moments that make you laugh, the tender hug your sleepy child gives you as they rest their head on your chest… the title we wear is remarkable. With all my heart, I wish each of you the most amazing Mother's Day ever, may your glass be full, may the dishes be done and may someone give you a foot rub.
On the home front… Nate is coming down on Saturday. He debated waiting until the following weekend because his girlfriend would be in town. I had to gently remind him that it's called MOTHER'S DAY not girlfriend day and that until the day comes that he places a ring on that girls finger… I am the number one woman in his life. He sighed, agreed… and now I get him home for an entire week so he can see his girlfriend! He continues to blow me away with his character, his ability even at 18 to see the bigger picture in life, and his positive attitude that will continue to allow him to thrive no matter what storms come his way.
Noah is doing amazing… last week was his first week back to in person classes and I'm so happy for him. I'm also endlessly proud of how he navigated (most of the time on his own) through the last year. It was a struggle some days (most days) there was tears, there was ignoring school work, there was an overall uneasiness to the stress put on these kids to teach themselves and forcing them to be more accountable than they have the maturity to be. He made it.
My fur babies continue to be perfect, Jax has just started to get some grey whiskers around his nose and will now let me give him kisses on his forehead as long as there is a treat involved. Georgia is just the little fury love of my life, the best little daughter I could have ever asked for. She still hasn't gotten high again… maybe the edibles were just a fleeting faze of her youth.
Sending each of you so much gratitude for allowing my team and I to continue to serve you. I'm left speechless many days by your support. For the guests that have turned into dear friends, I can't imagine getting to do this crazy rollercoaster of life without each of you.
Stay safe, stay healthy, love without reason, laugh wholeheartedly… smile every chance you get and drink good wine.
With Love,
Chef Danielle