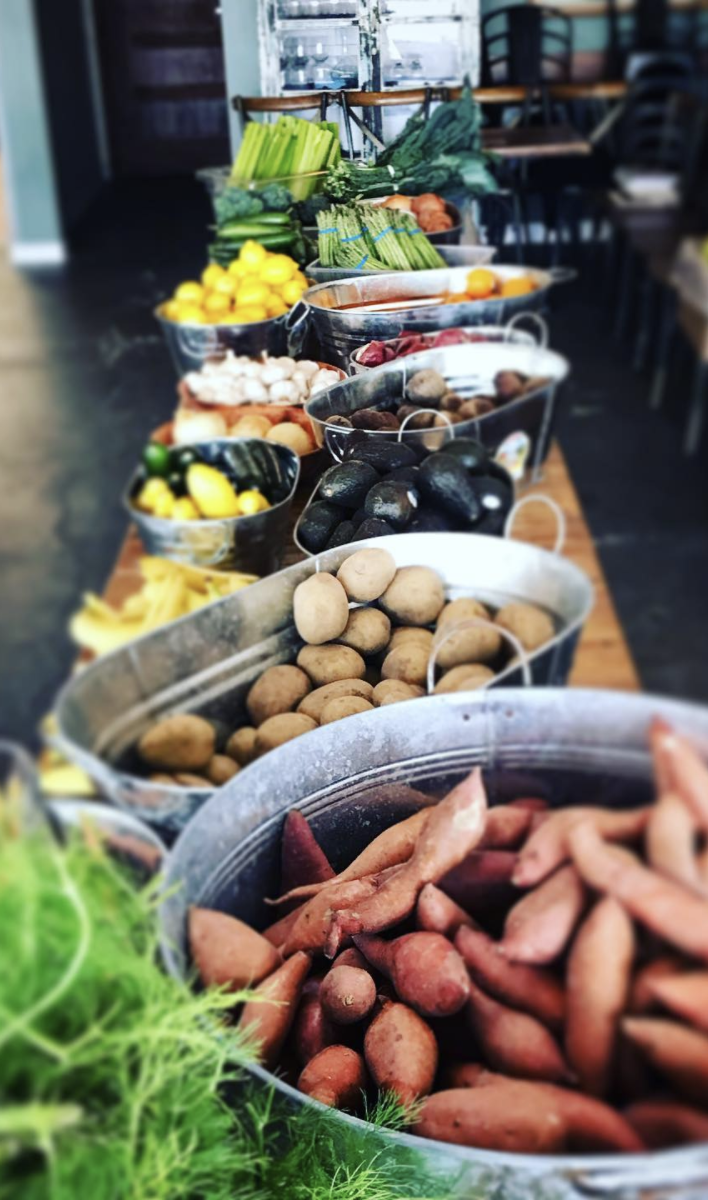 DAY 2,479,186.45 OF QUARANTINE…
CHEF'S DOGS HAVE BEEN GIVEN MIDDLE NAMES, THE WINE HAS BEEN DRUNK… AND IT'S TIME TO GET BACK TO WORK.
Dear Maison Family,
Thank you so much for reaching out over this last week and sending us some social distance love while we took a week off of service.
I needed to take last week as a pause to really make sure that moving forward we are doing what is in the best interest and safety of both each of you as well as my incredible team.
As a mom, I needed this week to be with the boys and lead them through this unknown territory of distance learning (I have learned that I am not qualified to teach high school math, science, English or any subject) and to show them that there is always good when you choose to see it, to stay calm even in the midst of the chaos around… plus we really needed to clean the house, for the last year and a half the cleanliness has been left to two teenage boys and the dogs… oy vey!
Maison is ready to open back up and I've thought very carefully on how we are going to serve the community better, safer and stronger than ever.  Just like we have always done we will continue to be diligent in our cleaning and sanitizing. Hand washing is mandatory every 30 minutes and in between any interaction with a guest. Gloves are worn while we package your orders and all surfaces are sanitized every half hour. Although our doors will be open we are limiting 3 guests in the restaurant at the same time and we are strongly encouraging you to place your order online for curbside pickup. Let me do the cooking and shopping for you!
Next Tuesday we will be our first day back as a take-out restaurant and market.
Our hours of operation will be 8am to 8pm.  All of our menus will be fully available to order from online as well as over the phone. We will also be offering complimentary deliveries to Dana Point, San Juan Capistrano and San Clemente.
Our new menus are created with you in mind. Allowing each of you to not only get your favorite Maison breakfast, lunch and dinner but also with a marketplace packed with all your grocery items and meals prepped for you to take home and enjoy later. We are in this together and are working on being available for all your needs.
I am forever grateful for the love and support of each of you. My team and I will continue to smile, laugh and social distance hug each of you. I cannot even describe the amount of hugging that will happen once this storm has passed.
Please remember if you know a family in need I am here for them and for you, my door is always open and it would be a blessing to help any family that needs the support.
Sending air hugs and love,
Chef Danielle