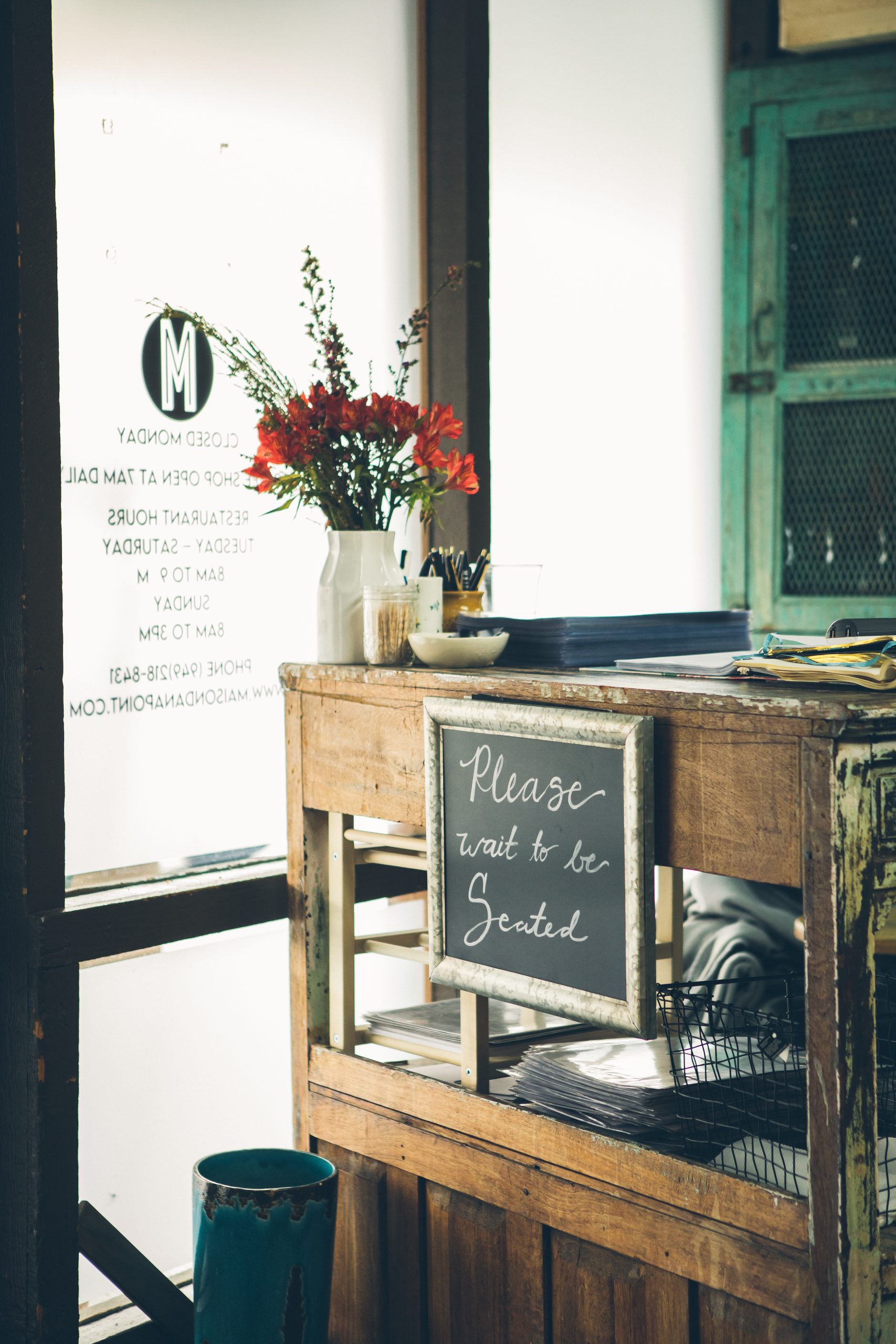 IT'S A NEW WORLD IN SO MANY WAYS
Dear Maison Family,
Our last day of serving the community as a market was a mere 7 days ago and I already feel like so much has changed.
Last Monday I recruited the help of my dad and my children and we spent the day tearing apart the little market that had begun to feel like our new home throughout the pandemic. We counted the number of tables, brought out the measuring tape and started removing tables one by one, until less than half of the number of seats in the dining room remained. We made certain that the required distance between tables was held and I looked at a dining room that suddenly felt empty and sighed.
To say that I am excited to share this next chapter with each of you is an understatement for my emotions, it went from a heavy in your gut feeling to a surge of excitement as we filled the space that once held your seats with a whole new kind of beauty. You all triumphed beside me as we stood strong  in the midst of the unknown and continued to thrive and support each other in new ways… hello zoom and restaurant turned into farmer's market… and now I'm ready to bring Maison back to life.
One of the things that surprised me when we took the market space down was how much I knew I was going to miss you all shopping with us, eggs, milk, produce and yes… bread seemed to be a new part of who and what we were, how was I just going to rip apart the glue that held us together for the last 12 weeks? I couldn't and I won't… the joy I found in having you all shop with us was something that was new and found a home in my heart, the market will continue to be in our day to day routine, it's in our name after-all…
But how do we do it all? Full service restaurant meets take out and farmer's market?
That's why I needed the pause, to think through the process, to train the team on not only the 14 pages of new procedures we have to follow but also to make sure that at the end of the day, each of you still felt the heart of what Maison was made to be, your home away from home.
This Thursday we will once again open our doors and welcome you back to Maison. We've grown up a bit and things may look a little different, we will smile under masks and still be only giving air hugs, but the doors and seats are open and it won't feel like home without you.
For the time being, we will be accepting reservations for smaller parties, which is brand new to us so we thank you for your patience, please email reservation requests to Danielle at danielle@maisondanapoint.com with the date and time you would like to join us, as well as if you would prefer indoor or new outdoor patio dining in the garden.
We ask you for patience as we continue to navigate through all the new procedures that the team has learned, we ask you to sit back and enjoy your time with us while sipping on a glass of one of our new wines and nibbling on some of our new menu items. We thank you endlessly for continuing to support us.
Online ordering will still be available and we look forward to continuing to support the community in any and all ways possible.
On the home front… the boys are thriving and magically the dishes are still being washed. They are constantly reminding me of what a lucky woman I am to be their mom. They showed up last week and built the new garden wall outdoors, they smiled for our quarantine family photos and most importantly they are grounded in what is important in life, family, faith and being kind to those around them. Their foundation is built on firm ground and for that I consider myself a blessed mom.
We are so excited for this next chapter, but are much more excited to see your smile, to laugh with you and open our doors (and our tables) once more.
Stay safe, stay healthy, love without reason, laugh wholeheartedly… smile behind the masks and drink good wine.
Sending love,
Chef Danielle