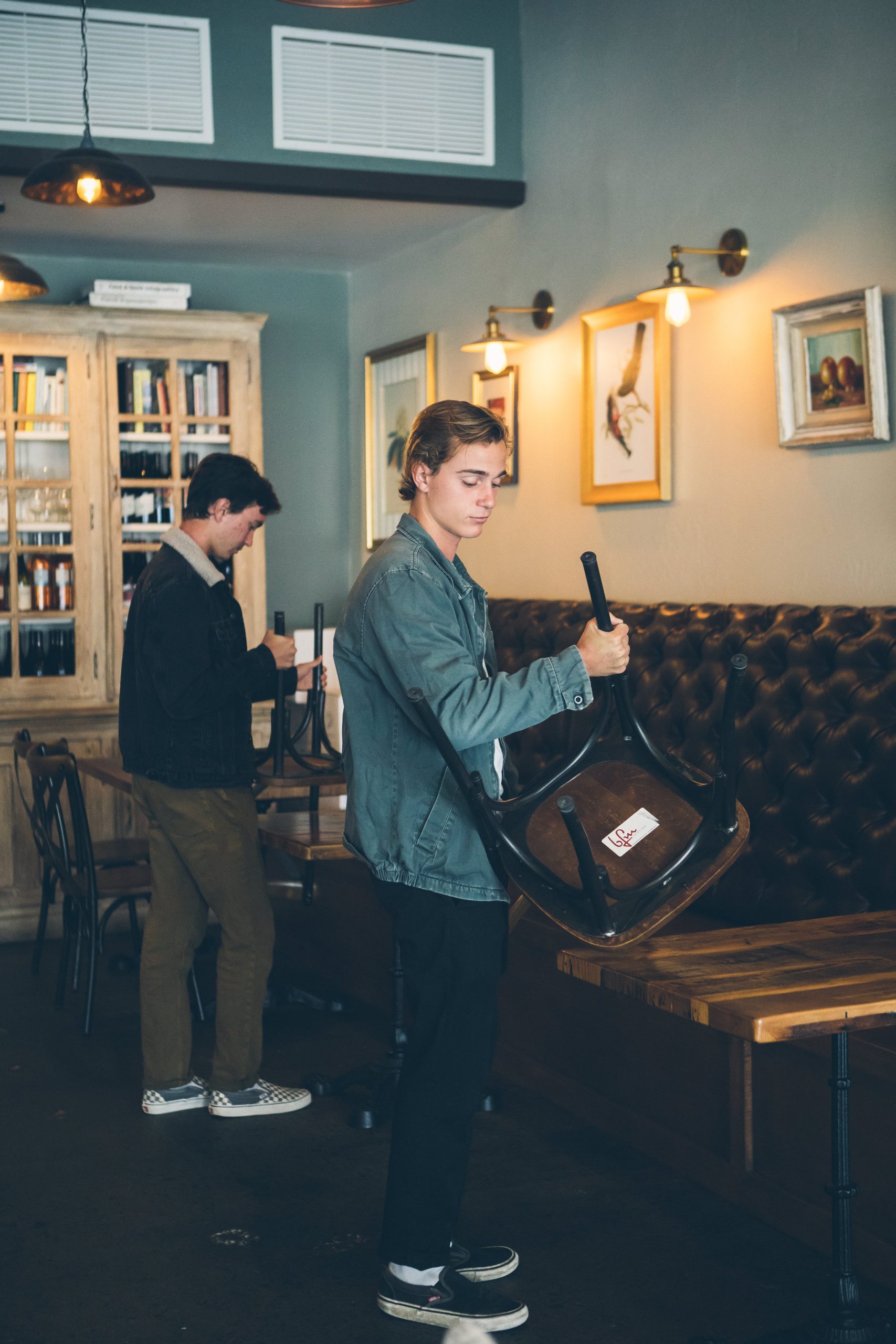 DAY SEVEN OF SHELTER…
CHEF DANIELLE NEEDS AN EYEBROW WAX.
Dear Maison Family,
We did it, everyone, week one is done… I'm proud of us and we all deserve a glass (or bottle) of wine.  All of us at Maison are still here and we are still smiling… and adjusting to the new temporary normal.
To say that I am fully humbled by the support this last week would be a great understatement. In my last email I asked you to help me support my team and the gratitude that I have is beyond words, my team showed up and worked beside me, we all fast-tracked our training in becoming a takeout restaurant, we fell short a few times, but we got back up and kept going. We are grateful and we are still trying to be better humans tomorrow than we were today.
I was talking to my boys about gratitude and generosity and how we as a community are all in this thing together. We are on new grounds and the only way to get through it stronger than we fell into it is by being grateful for what we have and to be generous, kind and truly become a servant to those that are in need.  We will all get through this together.
One of the hardest things for me this week was seeing the chairs up on all the tables, I didn't quite realize how much of me was in the dining room, getting to see each of you, hold your kids, dance around during service, and the hugs! Man do I miss hugging you all…. so after much thought, for this week only, I decided we needed to get the chairs off the tables and turn Maison into a marketplace where you can run in without the crowd, give me a big air high five and grab the necessities that you need at home like, milk, eggs, pasta, bread, fresh organic produce, granola, flour and yes… wine. We have whole organic chickens and grass-fed/finished beef to sell as well.  We will be open from 9 am-6 pm, so come say hi, grab your groceries and stay safe.
After this week, we will be closing our doors for the time being.
This decision was so hard to make, but I feel like the only way that we as a community can get through this is if we really buckle down and make the necessary changes to stop this thing.
Keep being amazing, keep smiling, and please don't ever forget that we are all in this together, it will get better and we will keep going.  Once this storm has passed we have some big plans to celebrate and open Maison's doors back up.
Sending air hugs and love,
Chef Danielle