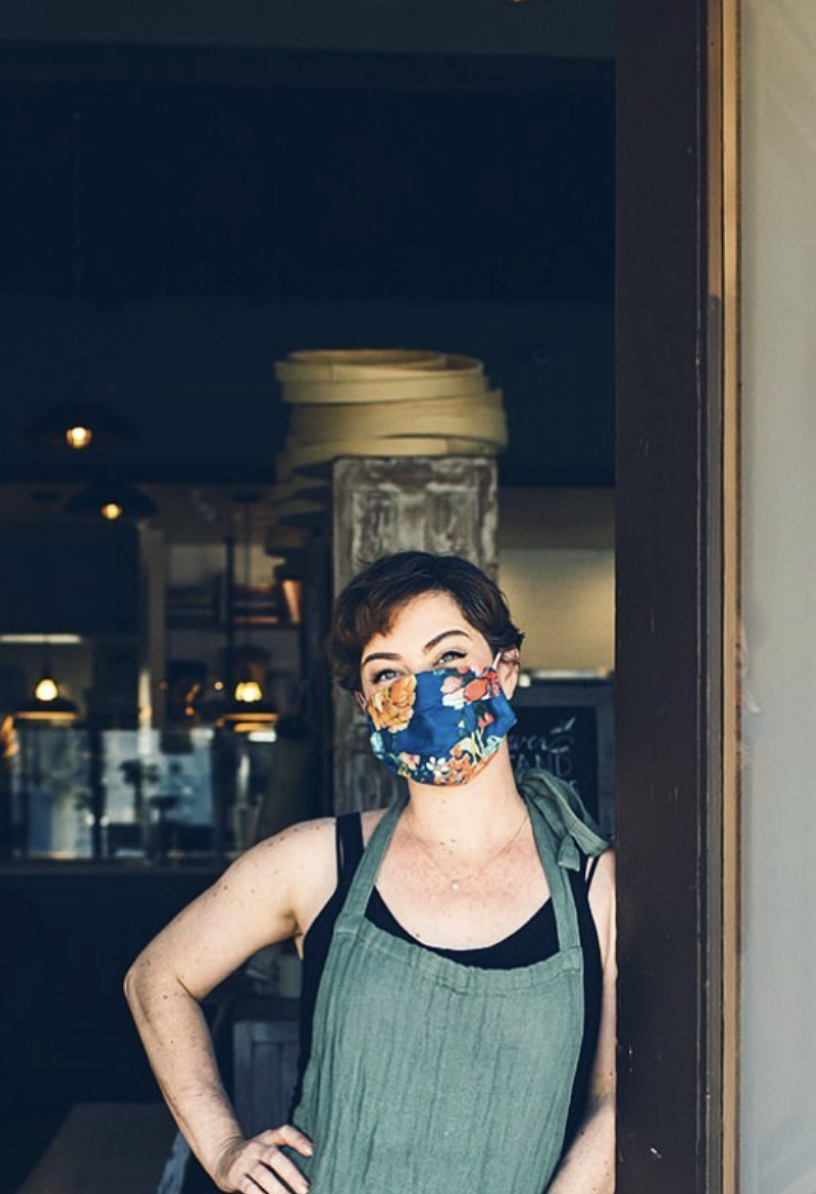 DAY 5,894,214 IN SHELTER…
WE ZOOMED, WE SOCIAL DISTANCED AND NOW WE MAY BE READY FOR A GLIMPSE OF THE WORLD WE REMEMBERED…
Dear Maison Family,
It seems crazy to think of how much of our world has been turned upside down in the course of two short months. The way that life as we knew it slid to a screeching halt amid the chaos of the unknown, and how quickly the fear of this virus stole the laughter from our guts.
What amazes is me more so is how quickly we stood up, masked up and remained resilient as a community. How neighborhoods became quarantine sanctuaries and people that may have lived next to each other for years without knowing each other have suddenly become quarantine buddies. The fact that Maison's doors are still open is truly a testament to the strength of the beautiful community we live in and each of you that are part of this extended family of mine. Thank you.
Today was Club de Vin, the quarterly wine club that we have at the restaurant. I'm sitting here in an empty restaurant after handing out the wine club goodies to all of our members, the doors are locked and the music is turned down and I'm sipping on a glass of wine before heading home to cook dinner for the boys. If I close my eyes, I can almost imagine the scenery from our last club in February, before the storm of COVID came rushing in.
We had a line wrapped around the side of the building with club members waiting to check in, new friendships being made right there in line, there was a glass of bubbles when you walked in the door with hugs and cheek kisses. The bounty of food was a sight on it's own, a beautiful display of all of my favorite cheeses, salads lightly dressed and casually thrown into a large bowl, finger foods and small bites…. if I close my eyes just so and allow myself to go back to that day… I can hear the laughter, the music and the casual frivolity that is hard to imagine at the moment, it's memory quietly tears my heartstrings and makes me long for those days to return, and I have faith that they will one day.
I am amazed daily that I get the privilege to do what I do, that the team that continues to work beside me has pivoted so quickly in adapting to this new normal. That servers and bartenders have suddenly rushed to become grocers and baggers, that bus boys and hosts are now delivery drivers and produce packers. To you, our guests, that once came in to casually dine with us and are still day by day allowing us to be a part of your routine, supporting our journey through these unknown waters. Your masked smiles and daily conversations make this new juggling act of mine worthwhile, my team and I are truly humbled by the support you continue to give us.
On the home front the boys have not injured one another as of yet and seem to be mostly getting along… they are 14 and 17, so that is a feat on it's own. Nate has been working hard as one of our delivery drivers, so if you've ordered delivery lately there is a good chance that he was the young man behind the mask at your door. Noah built a pretty incredible circus tent in our living room using every blanket in the house… he's also mastered juggling… to say life is an adventure in our house would be an understatement. I am blessed.
I truly believe that we are on the mend with this thing. That sooner than later, even if it is behind masks, the sound of laughter and dining is in the near future. Will it look like it did before? No, I don't think it will.. but that doesn't lessen the beauty that it will be, the dance will go on. I've got some exciting changes in the near future, I plan on reopening soon, but I know that it will take some planning so that it will be safe, so that it will be comfortable for each of you, the safety of you and my team are always at the forefront of what I do.
Maison will be taking a short break from May 26th through June 3rd so that we can reformat and recompose ourselves. So that when the doors open there are more answers than questions and so that we can do this right. Taking a pause will allow us to make sure that moving forward the safety of all of our guests is at the top of our priorities. I'm so excited about this new chapter and can't wait to bring this new vision of Maison to life… but more importantly, I cannot wait to share it with each of you.
Stay safe, stay healthy, love without reason, laugh wholeheartedly… smile behind the masks and drink good wine.
Sending love,
Chef Danielle