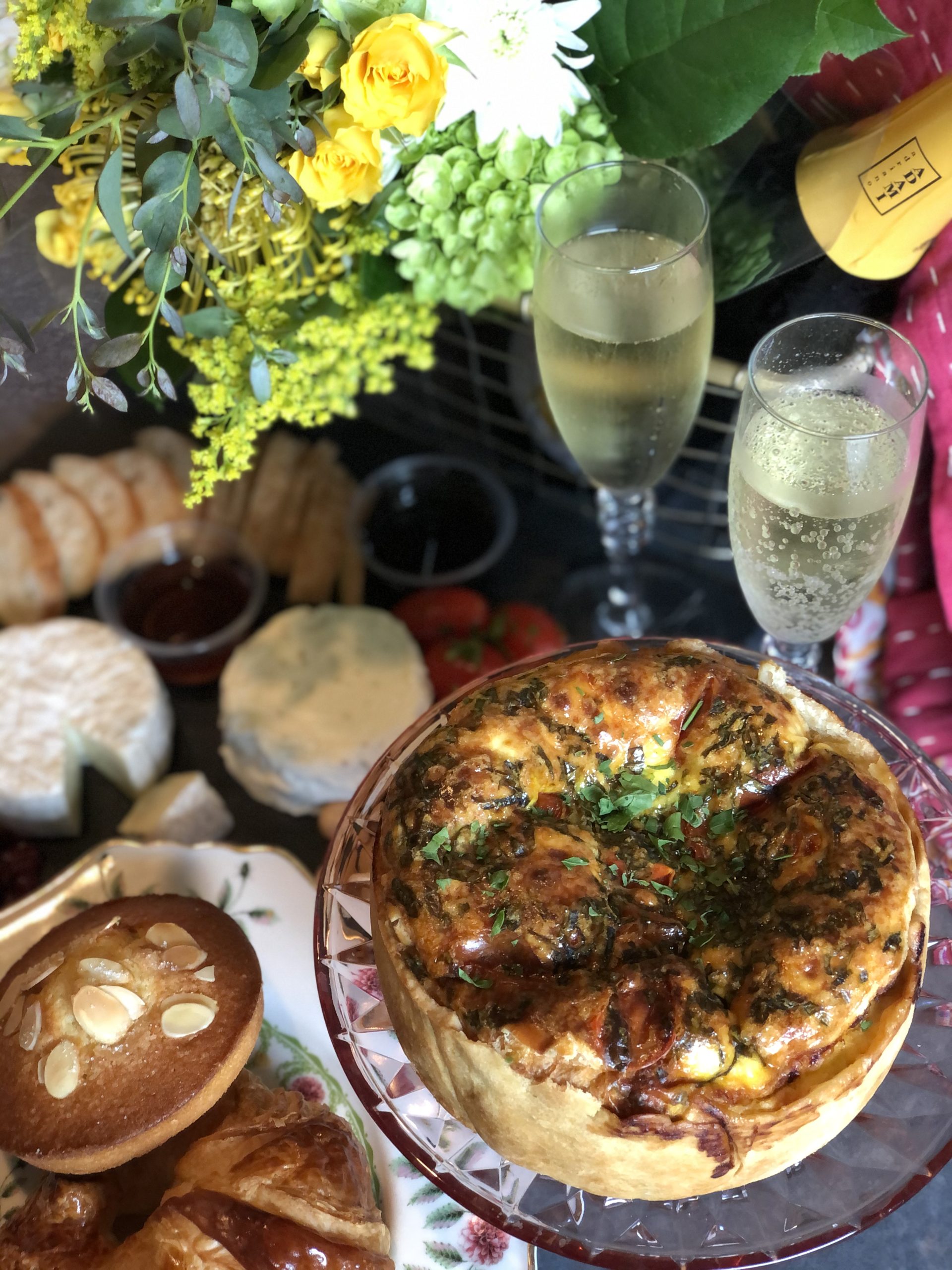 DAY 4,267,389 IN SHELTER…
Mom needs a mimosa and for someone else to do the dishes this Sunday.
Dear Maison Family,
It was on March 13th that I sent out our first email from Maison with all the updates on how we at Maison were going to handle this unknown time. When COVID first reared it's nasty little head… never did I imagine that all our worlds would be so turned upside down and inside out. That hugs would be fearful and learning to hear each other under the muffled voices behind masks would be the new normal.
When I was a young girl I pictured myself as a grown woman, running her very own restaurant, dancing between the dining room and the kitchen with poise and grace, kissing babies and hugging each guest, as if seeing an old friend for the first time in forever. I pictured myself as a mix of Grace Kelly and Sophia Loren… instead, you all have seen me in these last weeks with hair turned grey, running around the market filling produce baskets, packing grocery orders and wearing a soiled apron from the hours in the kitchen… even my wildest dreams wouldn't have prepared me for the sense of family, community and support that you all continue to shower upon me every day.
On the home front, the boys are doing amazing… it's remarkable how not only have they become supportive of one another, but seeing how they are supportive of me has been breathtaking… Noah has made it his mission to recreate a haven for the two snakes (yes, I said snakes) that live in his room… their names are Lola and Sinatra which somehow helps when talking about them. Nate is still getting everything lined up for his next adventure in college… Noah decided that he will inherit Nate's room as well as keep his. Being their mom is my greatest joy.
Mother's Day is this Sunday and even though it will be a far stretch from last year when the hustle and bustle of brunch and laughter and yes… mimosas filled the air at Maison… we want all you moms to know that we love and appreciate you and everything you do to keep the ship moving forward even when the storm in front seems so heavy and uncertain. I hope this Sunday is filled with love, with family, and with a promise of new days ahead.
We've put together a couple of brunch baskets for you dads (cough, cough) to order for this Sunday… all of mom's favorite things, flowers, pastries, cheeses, quiches, and wine. Just a little way to show her she's loved.
I'm still uncertain when Maison will begin dine-in service again but know that it won't be too far away. Until then you can find the team and I shuffling through produce, making beautiful bouquets of flowers, and smiling behind the masks, forever grateful for you and the joy each of you brings into our lives.
Stay safe, stay healthy and drink lots of bubbles,
Chef Danielle
PS… that's my mom in the picture… thank you early 90's for our outfits. She raised my sister and I to think for ourselves, to show gratitude in every day whether it was for the rain or the sunshine, to stay humble and to never forget that there is always good when you choose to see it. I love you, mom.