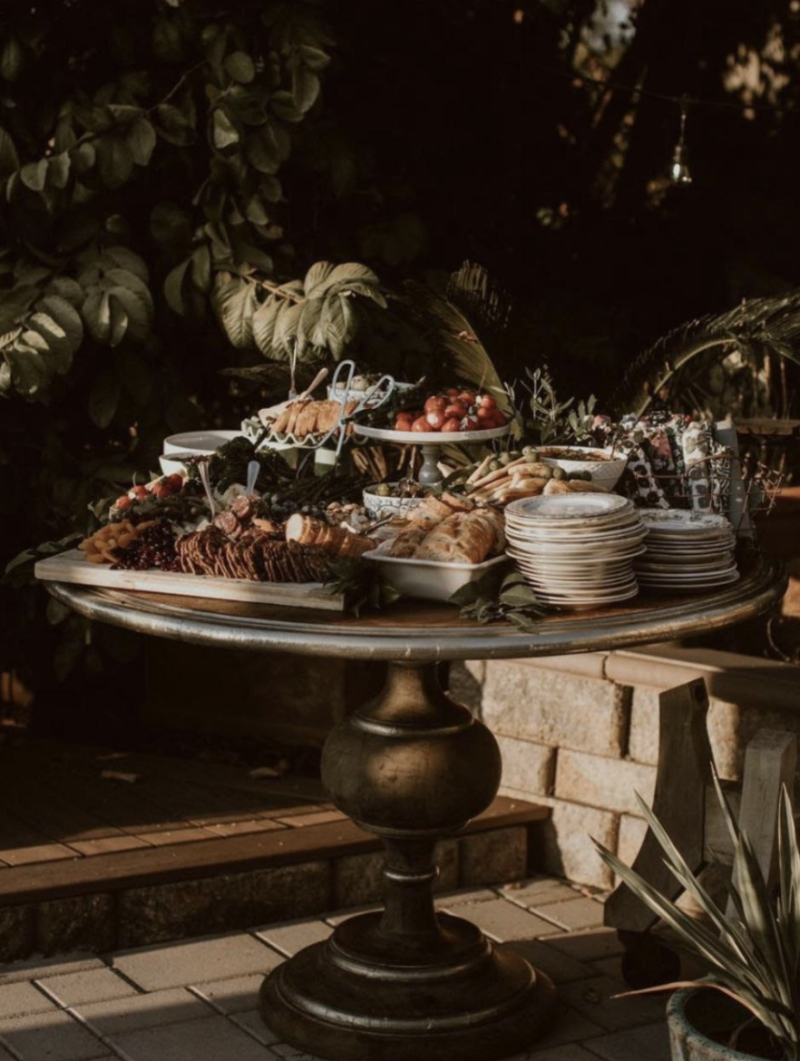 "Enjoy the little things …
…for one day you may look back and realize they were the big things."
Dear Maison Family,
I was debating whether or not to send out an email today… I feel like there is so much tension in the air not only because of the reality of the virus but also the pure conflict within homes, businesses, friendships and strangers in the street over this election. It pains me to see community so up in arms and ready to fight when we should all have the same goal, the same hope for a better tomorrow and faith that there is a plan greater than our own.
It really is crazy that it's already November, that this year in all of the groundhog days is coming near an end. Where did the days, months, hours go? Did we grow and thrive, did we spend our time moving forward and helping one another? Are we better humans today than we were yesterday? I hope so, I hope that in the dawn of 2021 as we all watch this year fade into distant memories we move forward with a sense of humility and community. I know myself, my team and my children are in awe daily that throughout this year we were constantly embraced and supported. Thank you.
With Thanksgiving around the corner, now more than ever we need to take inventory of our lives and find ways to be grateful even in the midst of the chaos. When you pause and look for gratitude it has a funny way of being front and center. This year, same as last, Maison will be closed for service on Thanksgiving Day so that my team can be home with their families, but we will be offering a full Thanksgiving to go menu that can be found here. We look forward to being a part of your Thanksgiving, and are so grateful for the love, laughter and memories that we continue to share with each of you.
On the home front Nathan is thriving at SLO, he loves it so much up there. Aren't children incredible, how they adapt and grow and keep moving forward even with all the adversity that surrounds them? He is hiking, surfing, rock climbing and taking all of his classes online. Luckily for me he comes home for a month and a half from Thanksgiving through the New Year, so I will get a whole 6 weeks to torture him with my momminess.
Noah is keeping himself busy at home, also continuing with distance learning, which I'd be lying if I said was fun or easy. The high or low (depending on how you look at it) was when last week he frantically had to complete a project that he had over a moth to do in two days. It was brutally beautiful, there were tears as we were both frustrated and there was laughter and high fives as the project turned out a masterpiece. I'm praying that two life long lessons were learned… that if you wait until the moment that something is due you add so much unneeded stress in your life and more importantly that you are capable of doing anything you want in your life… but effort and determination have to be a part of it. As my Grandma always said… a job worth doing is worth doing well.
All in all, life is beautiful. Even this year in all of it's ups and downs has brought me so much more to be thankful for, but most importantly I'm thankful for each of you. For all of the friendships I've made right in the seats of Maison for the support you've all given me, allowing our doors to stay open even in the darkest hours of the pandemic, for the faith and trust you have in me and my team allowing us to serve you daily.
Please be nice to each other, please support each other, smile behind the mask and be thankful for every breath. And yes… drink good wine.
With love,
Chef Danielle