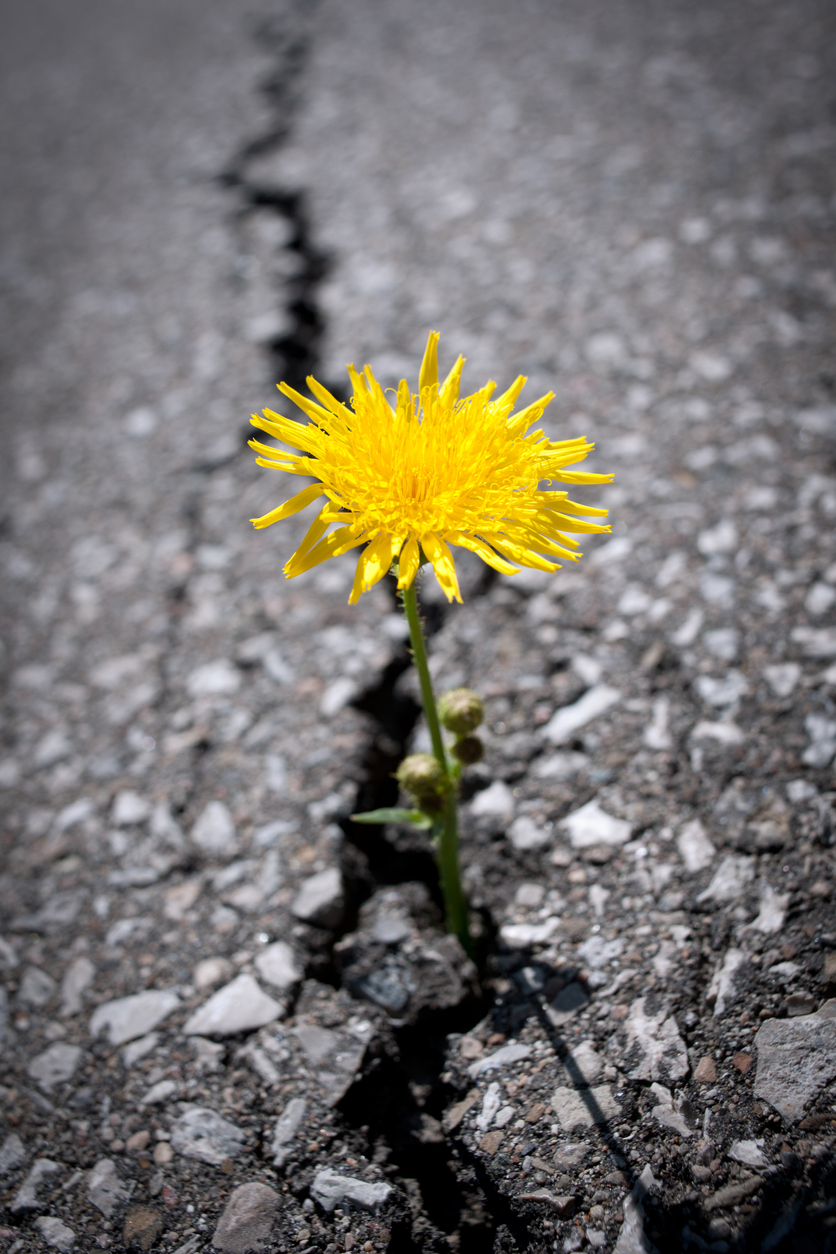 DANCE IN THE RAIN
"Life isn't about waiting for the storm to pass…It's about learning to dance in the rain." – Vivian Greene
Dear Maison Family,
Even in the smoky haze that surrounds us the earth keeps spinning, the sun rises and sets and even the flowers know it's still their season to bloom. It was exactly 6 months ago today that the news of the pandemic swept through the world, 6 months ago that I had to make the heart-wrenching decision to close the dining room, the restaurant was transformed into a market place, we all gave air hugs and talked about the unknown while the world around us was a constant state of too many questions and never enough answers….
Throughout the last 6 months, I remind myself of the strength of the dandelion that grows straight up through the concrete, standing strong amidst the desolate ground that surrounds her.  Then even as her brilliant yellow petals fade leaving nothing behind but the fragile white seeds, her final hoorah is taken by a child blowing the delicate pappi into the wind making a wish for a brighter tomorrow. It's the strength and willingness to move forward that will allow us all to thrive. And I know we will.
A little over a week ago I drove Nate up to SLO to start this next season and adventure of his young life. College, although different than usual, is still such an exciting place for these young people to be, filled with new people and places and the entire world waiting at their doors. It's also one of the first times I've had inner conflict as a mother, on one hand, he's doing exactly what I raised him to do, spreading his wings and soaring out of the comfort of the nest I created for him… and on the other hand my eyes well up with tears when I walk by his empty room and poor Noah now has me smothering him with my mommyness. To say I'm proud would be an understatement.
I'm also reminded daily at Maison that my role as a mom is never just at home, so many of you have gotten to know and care for all my work kids. I care about each of their futures and know that at some point many of them will also spread their wings to the world ahead. Off to college, starting a job or internship for their long-term career goals or moving away, I've been lucky enough to be a part of their weddings, birthdays and the celebration as their families have grown and held their hands and offered hugs as some of them have gone through heart aches and losses. Being a mom to these kids is truly a responsibility I love.  And just as some of them leave, the family also grows, we have quite a few new faces at Maison and I'm certain you will love these new team members as I do.
Throughout the last few months you have all showered my team with more blessings than I can count, you have all been a part of the joy and laughter that got me and my team through the shutdown and your support is what allowed me to keep the doors at Maison open and keep my team employed, I'm humbled and grateful beyond words.
One way I know how to celebrate the blessings that surround me is by giving back to the community and the foundations that I am most passionate about. Operation Underground Railroad is a nonprofit whose mission is to rescue children around the globe from sex trafficking and exploitation. To date they have rescued over 4,100 victims and been a part of over 2,100 arrests, they work around the globe and around the clock to protect and save the innocence of children, I cannot think of a better mission.
Our Rendez-vous with a cause can be found here on our website. Each purchase raises $5 for O.U.R. and you get to have a kit loaded up with a charcuterie box for two, a bottle of wine, a box of our famous cookie dough and a bouquet of flowers. There is truly no more important cause out there than saving our youth, if there is even one child enslaved then that is one too many. Wine and cheese with a cause… one of the better parts of 2020.
What's next?
I'm not one to predict the future… but I have a feeling there is a beautiful sunrise on the horizon. That if we all learn one thing from the last 6 months it's that we are stronger than we thought and even stronger so when we stand together. And that all through this pandemic there is no place I'd rather be than right here getting to smile behind the masks, work beside my team and see each and every one of you.
Our dining room and our hearts are open, so please come by, share some laughs, share some love and make Maison your home away from home.
Stay safe, stay healthy, love without reason, laugh wholeheartedly, smile behind the masks…. and drink good wine.
With love,
Chef Danielle